Celtic Healing, Bio-Energy Therapy practice, was set-up in 2011 by Peter Woods, to offer effective Bio-Energy Therapy in Kildare. I have had great successes in eliminating migraines, back pain, arthritis and many others along with boosting immunity & improving energy flow so that the body's natural healing process can take place.
If you would like to get relief from any form of stress, chronic pain, headaches, arthritis, or any other illness you suffer from or you experience a lack of energy and vitality, call us on one of the numbers below or send us a message using contact form.
Celtic Healing Therapist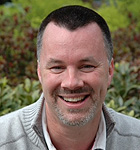 Peter Woods
Peter lives in Naas and has been practicing as a Bio-Energy therapist since 2006. He became interested in the therapy after his sister recovered from a chronic back pain thanks to a series of Bio-Energy sessions. Peter has received his qualification from the Bio-Energy School of Ireland. He also deepened his knowledge and understanding of the human bio-energy field (Aura) by completing advanced courses in Chinese Energy Work for Health & Energy Strength (Chi Kung ) with The Irish College of Traditional Chinese Medicine and with Wulong Healing Arts.
Peter continued to expand his knowledge of bio-energy healing by assisting on the Bio Energy Training Courses with The Bio Energy School (www.bio4me.ie) in the Hilton Dublin Airport Hotel. He also teaches and attends ongoing professional development courses through the school.
Peter has spoken about the benefits of Bio-Energy healing on many radio programmes including Sunshine Radio. He has also had an article published by the HSE in their internal magazine which is circulated throughout the entire medical establishment.
He has been a member of The Bio Energy Therapists Association (BETA) and also of the Federation of Irish Complementary Therapists Association (FICTA). Peter lives and runs his practice in Naas, Co. Kildare. You can contact him on 
087 243 5031 or by emailing [email protected]
Irish College of Traditional Medicine (ICTCM)
The Irish College of Traditional Medicine (ICTCM) was set up in 1983 to help satisfy the growing demand for safe alternative healthcare. It was the first College in Ireland devoted to the teaching of Chinese medicine, according to the Classical Traditions of TCM, as taught in China.